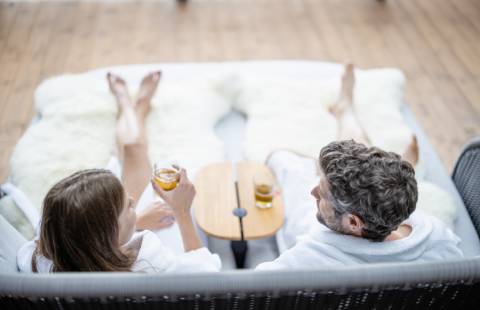 Wellness for day guests
Short breaks _ on point.
One day ON POINT. Pure relaxation. Enjoy the whole Wöscherhof package for a day. Our Day Spa allows you to use our entire wellness area as a day guest even if you're not staying with us. Start with a lavish vitality breakfast buffet in the morning, feast on the afternoon buffet and enjoy unlimited access to our wellness areas. Our Superior Relaxation Day was designed especially for locals, residents and holiday nomads. It also includes dinner in the evening. TIP: Our sun terrace lives up to its name in summer as well as in winter. There, you can delight your palate with delicious coffee or sparkling drinks. Your inner wellbeing will thank you.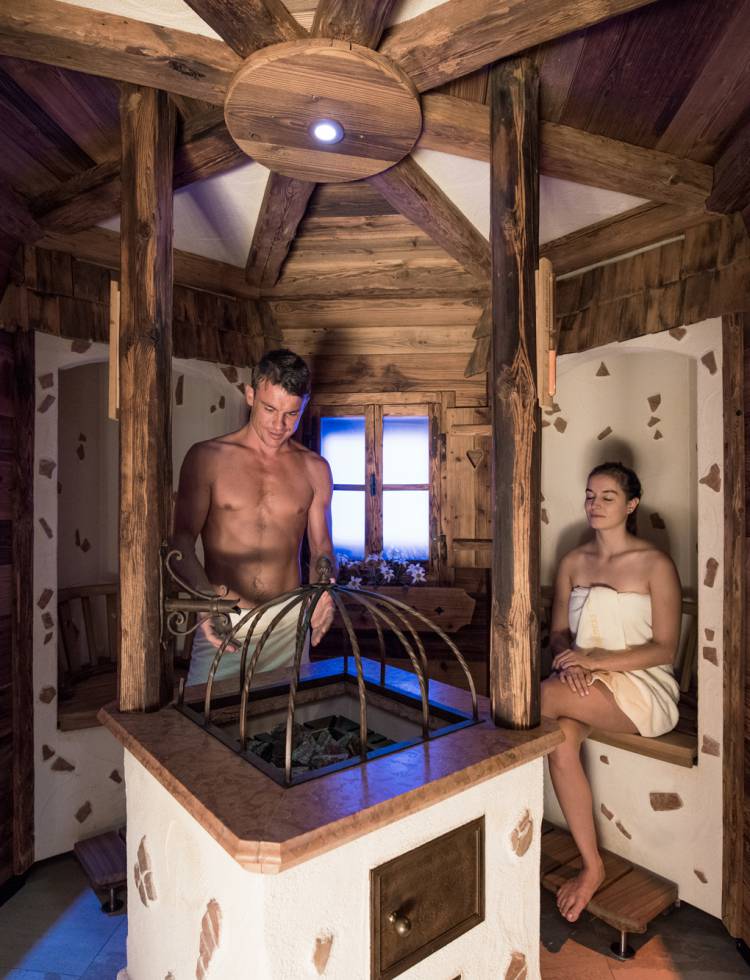 Be completely on point. for a day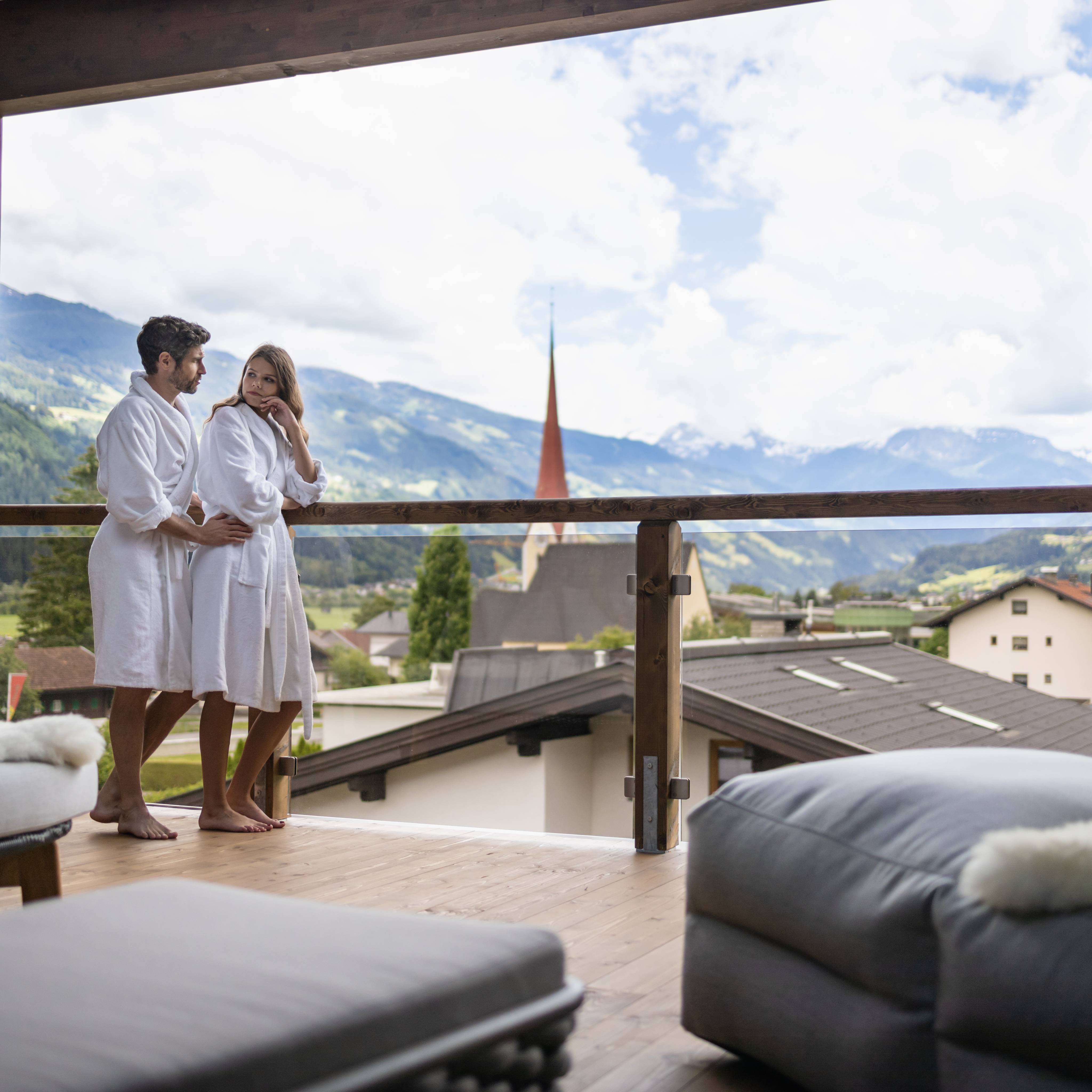 ON POINT. just being.
Means immersing yourself in a wellbeing world consisting of a sauna village, Kneipp treatments, beauty treatments and experiencing the essence of wellbeing with all your senses. The whole world becomes DEIN DAHUAM_ And when you go home in the evening, you'll feel as if you've been kissed by all the gods. Want to enjoy a wellness dinner for two? Surprise your sweetheart and book our Private spa!