Indulge in our "triple enjoyment" board
Indulge in our triple enjoyment board! In Wöscherhof you eat healthily and to your heart's content in a welcoming atmosphere, starting from your arrival until your departure. Upon arrival, we will welcome you with a sparkly refreshment and get you in the right mood for a carefree and relaxing time in Hotel Wöscherhof.
Breakfast buffet
In the morning, we will indulge you with a heavenly breakfast buffet with regional products and products from our own farm, including hearty bacon, full-flavoured cheese, eggs, milk, farmer's butter and much more. After a cuddly and relaxing night, we welcome you in our homely restaurant where your nose will be tickled by the scent of freshly squeezed orange juice and ground coffee. Enjoy our ample range of food and combine your breakfast at your heart's content. If hefty or vital, English or continental - or simply all of it: Our breakfast makes you happy and provides the energy for your holiday! (7.30 to 10.30)
The gourmet buffet
In the afternoons, you will definitely find a warm snack or a hearty soup, fresh salads and home-baked cakes on our gourmet buffet. When returning from your hike, the golf course or the slopes, your stomach already rumbling, we are delighted to shorten the time to the highly anticipated dinner menu with our sweet and savoury delights. (13.30 to 16.30)
Heavenly worlds of culinary pleasure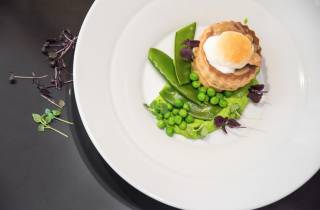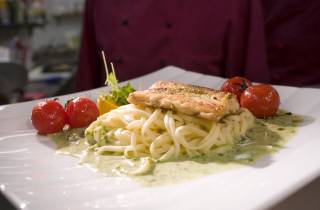 5-course dinner menu
The culinary highlight of the day awaits you in the evening. At the festively set table you can enjoy a 5-course menu of your choice (vegetarian on request) according to the motto "hearty & vital" with delicious dishes from international, Austrian, Mediterranean and Tyrolean natural cuisine with regional ingredients and quality products. Our restaurant manager and sommelier Sabine Daigl and her team will be happy to recommend a fine wine from our cellar that goes perfectly with your menu. (6:00 to 8:30 pm)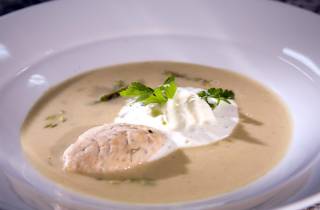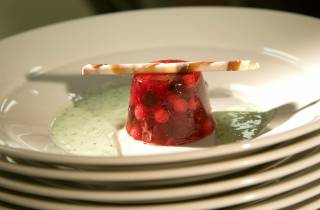 Consciously Tyrol
Wherever possible, we only use regional products. The veal, beef and milk come from our own farm. We obtain sausage specialities etc. from the Wegscheider butcher's shop in our region. we get the good cheese and all other dairy products from the Heumilch dairy ; the vegetables are bought from the Hoffmann family business. Our baked goods come from EZEB bread, which in turn uses only regional ingredients, and eggs from the Gartnerhof in Uderns. And the herbs? We harvest them in our own garden.