Sports holidays in Zillertal
Uderns in sunny Zillertal offers the best conditions for fans of sport and nature who, away from the hustle and bustle of big cities, want to fill their lungs with clean, fresh air. Here, you will find everything you need for a delightful sports holiday.
Your hotel with heart
Regardless whether you are planning your sports holiday as a single, couple or family, if in summer or winter – Your athletic days in Zillertal will be perfected by the snug ambiance of Hotel Wöscherhof. Not only will you find comfort and a diverse range of wellness, relaxation and activity offers, but also our welcoming atmosphere and the enchanting charm of our hosts.
Uderns in winter – the perfect choice for fans of winter sports
Our hotel resides in immediate proximity to a vast ski region: The ski regions Hochfügen, Spieljoch and Hochzillertal are only a stone's throw away. A free-of-charge bus is provided by our hotel to deliver our guests to a ski region of their choice. The local snow conditions are so perfect that they are incredibly popular among professional skiers and amateurs likewise.
It does not have to be skiing...
Our programme will also excite the non-skiers among you. Boredom is not in our vocabulary as every holidaymaker is offered a diverse range of activities like cross-country skiing, snowboarding, sledging, hiking, a romantic sleigh-ride with horses through the magical winter wonderland and much more. And who does not want to go out into the cold at all can simply use our indoor gym facilities and sweat it off there - or splash in our indoor and outdoor pool.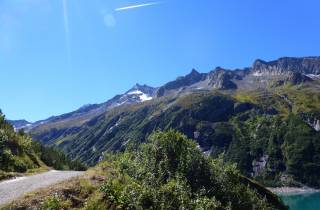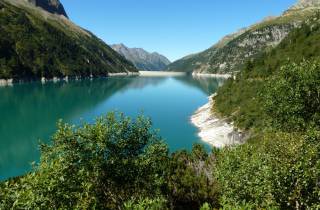 A summer vacation in Uderns – energised into the beauty of nature
In summer, Uderns in Zillertal transforms to a full-on adventure and experience hotspot. Hikes into our marvellous nature resort have spelled a smile on our small and big guests likewise, as Uderns is renowned as the central starting point of various hiking tours in Zillertal. But that is not all we can offer: mountain biking, climbing, riding, jogging and golfing are awaiting you at Wöscherhof, too.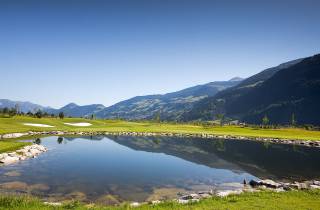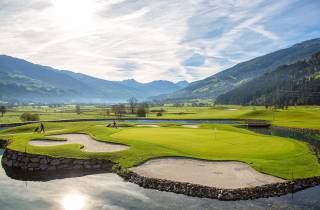 Golfing enthusiasts, listen up!
Especially ambitious golf professionals and beginners will never forget their holiday in Hotel Wöscherhof. Another key feature of our hotel is the immediate proximity to a large-scale 18-hole-Championship golfing course in Zillertal Uderns. And is there anything better than a day of golf in the sunshine with a view on the idyllic fruit groves, the swaying forests and a majestic mountain range?
Overview of sport and leisure activities