Our Little Farm
In addition to the hotel business, hotel owner and manager Andreas Daigl and his father also run our little farm. Including 110 cows, the farm mainly produces milk and meat for the Wöscherhof. However, guests do not have to fret to be burdened with "the smell of the countryside", as the farm, which was refurbished in 1997, is located outside the village.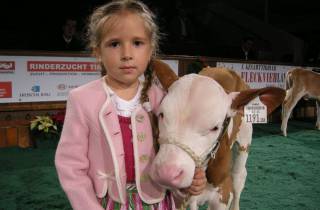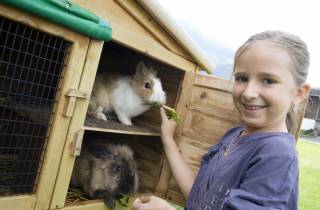 Hotel and agriculture – a wonderful complement
Until 1970, the Daigls were a pure Zillertal farming family, until the guesthouse was added. But with the hotel business the passion for their own farm did not diminish, on the contrary. Both businesses complement each other perfectly. The guests at the Wöscherhof can enjoy first-class milk and excellent meat and bacon from our own production - and you can taste it! With us you have the good feeling of knowing the origin of the food and to be able to trust in the high quality.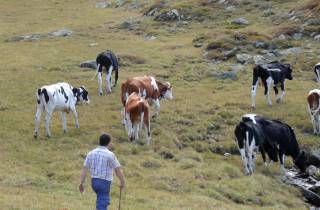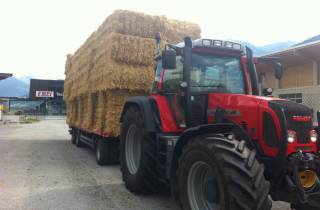 Sustainable, regional enjoyment
Besides tourism and the timber industry, agriculture is the most important economic factor in the Zillertal. Just like the Daigl family, many farmers are engaged in grassland farming with milk production and cattle breeding. Sheep farming and, of course, alpine farming in the high mountains are also widespread.
If you are on holiday in the Zillertal, you can be sure that all the basic foodstuffs come directly from the surrounding area. The region offers wonderful cheese, the best milk, fresh eggs and excellent meat. The Zillertal is a real holiday paradise for lovers of sustainability and unadulterated enjoyment!